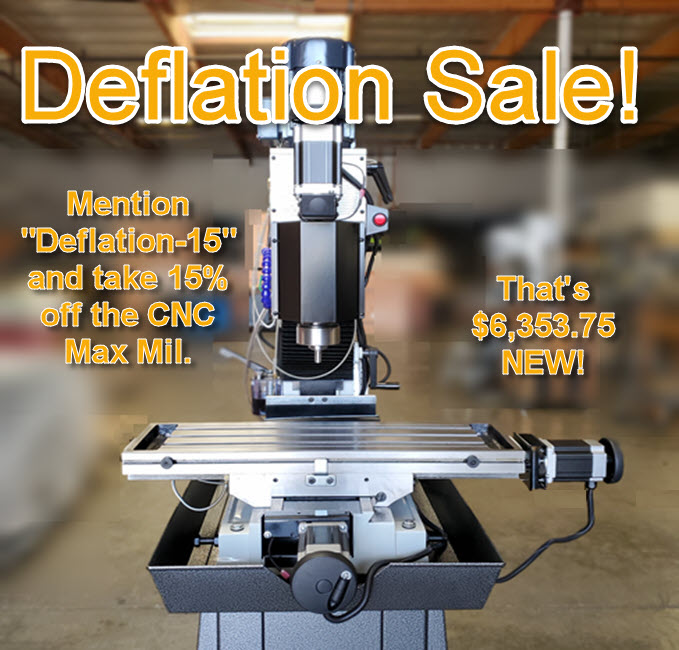 This deal cannot be found anywhere else on this website. $6,353.75 for a brand new CNC Max Milling Machine.

This sale is ONLY mentioned on this page. So be sure to indicate "Deflation-15" when ordering to receive 15% off the listed price on a brand new CNC Max Mill.

This sale expires as soon as the 2023 inventory is sold out. Now is the time if you are in the market for a table top production CNC machine built in the USA.